Groove Salon, San Francisco, CA
Rebecca is a top SF hairstylist who excels in all aspects of the hairstyling world.
A master of her craft, she keeps up with the best hairstyle techniques and trends as they appear on the fashion scene. She is constantly working on her own innovative hairstyles and is always "pushing the boundaries". With over 8 years of hairstyling experience, she currently works at Groove Salon, 215 Fremont Street, Suite 1, San Francisco, CA 94105.
She is passionate about her hair work. Rebecca's precise haircuts, colors and hairstyles in her salon have earned her a huge client base and she's known for her artistic vision and impeccable attention to detail. She enjoys working with her clients to come up with the best individualized hairstyles.
Whether you have a specific idea about what you want, or you need help with your "hair vision", Rebecca will create the perfect look. Wedding Hairstyles | Women's Hairstyles | Men's Hairstyles | Testimonials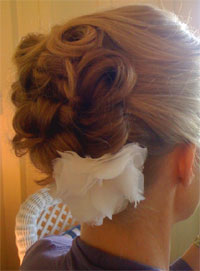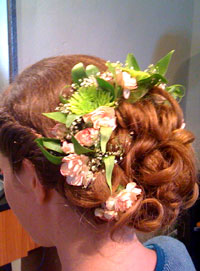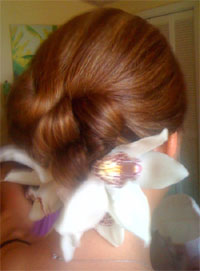 Whether you want a contemporary, classic or completely original style, you are sure to be pleased with the experience you have with Rebecca as well as the result. Gallery »
"This whole experience has been so much fun! I am very happy and grateful to be voted the best hair cut in the Bay Area by all of my hair clients and supporters. Being a hairstylist is who I am and what I love. I receive amazing joy every day from all of my clients. So, to all of my amazing and wonderful friends I say, you are the best!" —Rebecca
More News »